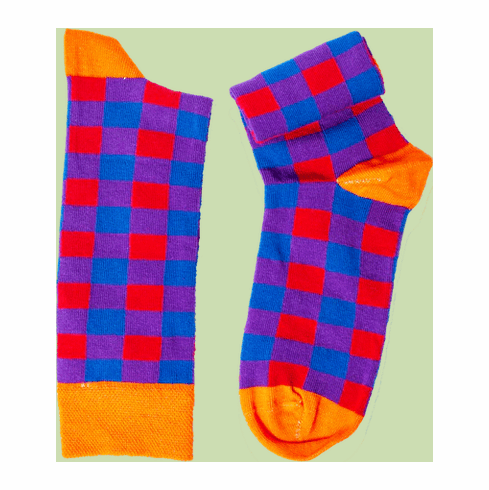 Product Description
Premium designer cotton socks sent your way from Ghana.

"Karibu" is a popular Swahili word meaning "welcome" or "come in". The word is used in Eastern African countries such as Kenya, Tanzania, Uganda and even in Omani Arabic. When Kenyans say Karibu they literally mean to feel the freshness of the air around the place. Swahili is the most widely spoken language in East Africa, and is the official language of Kenya, Tanzania, and Uganda.

This design was inspired by traditional Masaai Shuka cloth.

The socks are 90% Cotton, 8% Polyamide, and 2% Elastan.