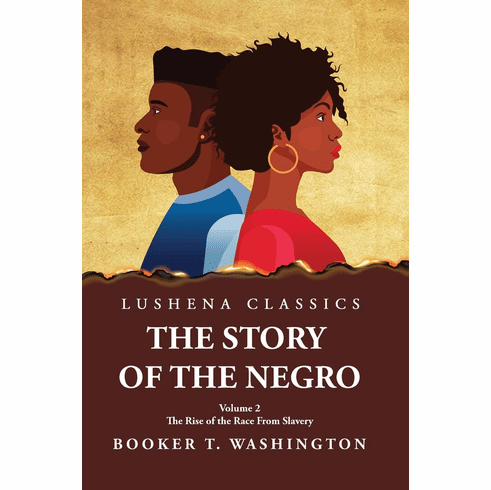 The Story of the Negro the Rise of the Race from Slavery, Vol. 2 Paperback
Product Description


The Story of the Negro is a detailed account of how Americans of African descent endured slavery and how they rose from it. Originally produced in two volumes the book exposes the origins of Black Nationalism . Black Nationalism as a philosophy was examined by the author from two different periods that led to the birth of modern Black nationalism.

The first period began when the first Africans were brought as slaves to the Americas through the Revolutionary period.

The second period began after the Revolutionary War. This period refers to the time when a sizeable number of educated Africans within the colonies (specifically within New England and Pennsylvania) had become disgusted with the social conditions that arose out of the Enlightenment ideas. From this way of thinking came the rise of the Black community to unite and create organizations for themselves. The intention behind these organizations was to group together and voice their concerns, and help their own community advance itself. This form of thinking can be found in historical personalities such as Martin Delany (1812-1885), an African-American abolitionist widely considered to be the grandfather of Black nationalism, Prince Hall, Richard Allen, Absalom Jones, James Forten, and many others. They became founders of certain organizations such as African Masonic lodges, the Free African Society, and Church Institutions such as the African Episcopal Church of St. Thomas. These institutions served as early foundations to developing independent and separate organizations for their own people.

The Story of the Negro is full of historical information taken from hundreds of almost forgotten but credible sources and put together in an autobiographical format that makes the book a must read.

Scroll up and grab copies of the two volumes.