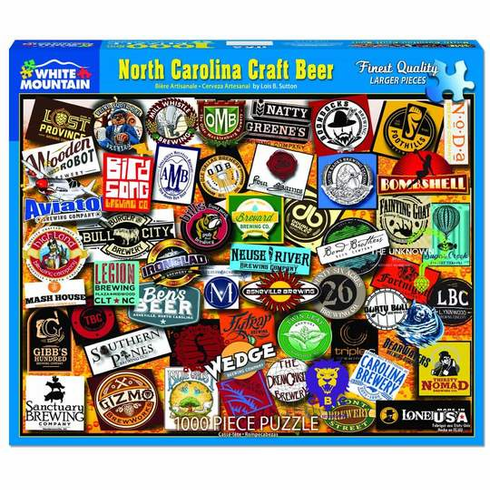 North Carolina Craft Beer- 1000pc Jigsaw Puzzle By White Mountain
Product Description


No. of Pieces: 1000 Pieces

Top Brands: White Mountain

Artist Name: Lois B. Sutton

Level of Difficulty: Intermediate

Addition Product Features: Made in the USA

Sku: WM 1324pz A collage of several Micro Brewery company logos from the state of North Carolina, USA. Includes Sanctuary Brewing Co., Mash House Brewing Co. and Appalachian Mountain Brewery!